This morning I pulled the carby out of the bike, change the main jet to a 140 from a 142 and put it all back together which took a little under 2 hours.
My quick test showed the bike revealed it is lower on power. I'm hoping this change improves fuel economy over this last tank  (6.24L/100km doing mostly 80-100km/h
On our way to Cairns Donnie took us via Kuranda. A lovely little village in the hills. Just out of the town we stopped at Barron Falls.
WOW! What a place.
The road down from Kuranda off the mountains toward Cairns is really nice for a bitumen road.
We picked up a new air filter and some other parts in Cairns including some generic filter foam of two different sizes for a mod.
Part way to Daintree we stopped to watch people parasailing and hang gliding from the side of the roads.
The road winds its way along the coast and in places has big old avenues of mangos and other tropical trees.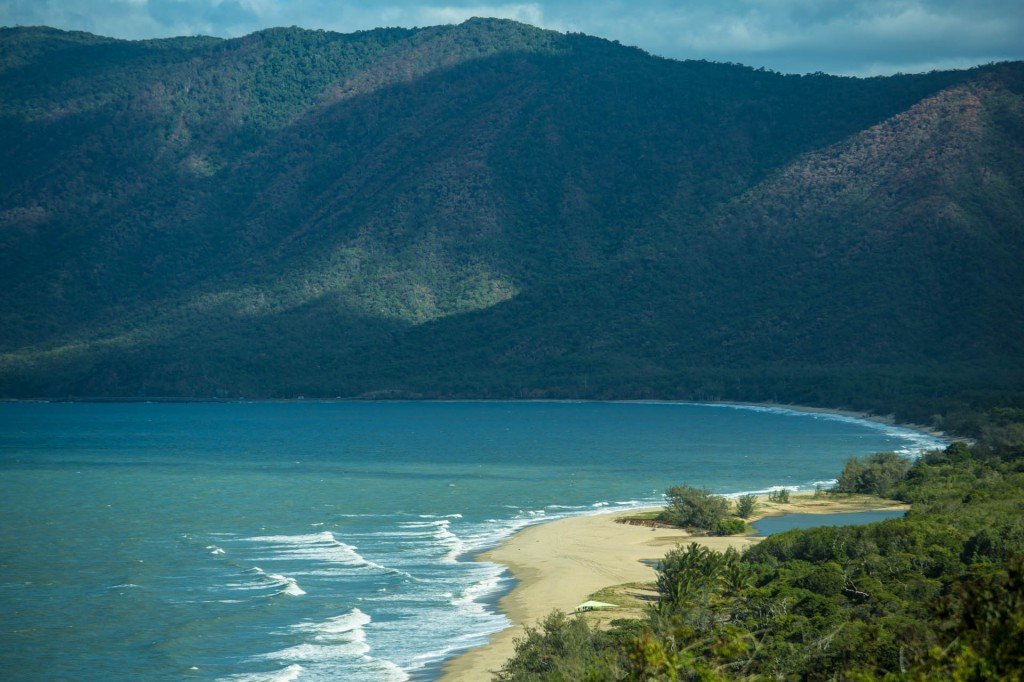 A really pretty ride. All the green is such a contrast to the brown desolation of inland QLD that we have been passing through for much of the time since leaving Black River.
Daintree is quiet. Everything is so vibrantly green and the Daintree river has fish jumping in it and apparently plenty of crocs. Such a bugger being in croc country now. When its hot you just want to fall into the nearest water.
I had to clean my air filter again tonight as it is dirty from the 140km or so from Mt Surprise to Almaden.
I installed some of the generic filter foam as well around the air box intake in the hope the filter will slow the air down that is drawn from the back wheel area and redirecting most of the air draw forward.
Tomorrow we will attempt the infamous CREB track. We have heard many things about the CREB, mostly suggesting it is very steep and hard going. We have been told not to attempt it if it has been raining.
I am looking forward to seeing how it compares to things we have done. I have a little trepidation from all the stories I have heard of people struggling on the CREB.